We can help you claim back any unfair packaged bank account charges. Here at Facility Review Ltd we have many years experience in all kinds of banking complaints.
We have enable our customers to claim back thousands of pounds worth of PBA Claims, mis-sold PPI including interest, traditional bank complaints and penalty charges before they were legalised! We work strictly on 'no win, no fee basis so you have nothing to lose.
Have you paid packaged accounts fees on your current account and want to reclaim them?
Did you know that over 15 million people have paid monthly account fees on their current account and any of these could be reclaimed?
If you have paid monthly bank account fees (monthly amounts of £10 to £30) you could be due a refund of about £2000!
Packaged account fees can be reclaimed on any current account that you have had whether it is open or closed.
Have you an account where you pay a fee that covers Travel Insurance, Car Breakdown or Mobile Phone Cover. If you do you can reclaim these fees as the account is likely to been missold and these fees are reclaimable.
We can reclaim your account package fees on a no win no fee basis so you have nothing to lose. No refund no fee!
Bank Charges
Bank Charges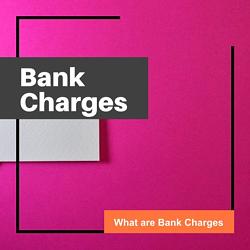 Bank charges are charges and fees made by a bank to its customers. These charges can be for borrowing, overdraft fees or packaged bank account charges. Although it is now difficult to reclaim bank charges, claiming back your monthly bank fees is still possible.
Facility Review Ltd will work hard to uncover and recover any money you may be owed. We will attempt to go back further than most other claims companies, helping our clients to claim back up to 20 years worth of unfair bank charges. Furthermore you will not need to provide any original paperwork or documents to reclaim your bank charges.
If for some reason I am not successful in obtaining a refund regarding your Account Package Charges on the facility then there is nothing to pay. It is purely a No Win No Fee basis so you have nothing to lose, where our fee if successful is 20% plus VAT. 
Just to give you some background I have been dealing with bank complaints since 1999 personally following my time in a high street bank. My company operates with a handful of staff and a continuous number of clients so that I personally have time to oversee all of the claims. 
To look into any claim all I need is to know the name of the bank you had a bank account with and ideally the account number although this is not essential
Martin Knipe
Reclaim Bank Charges
Reclaim Bank Charges
Can you reclaim bank charges? Although it is now difficult to claim back bank charges such as overdraft fees. It is possible to claim back packaged bank account charges. These bank charges are the fee your bank charges you monthly to manage your bank account.
Frequently Asked Questions
Can you claim back bank charges?
We can look at reclaiming package bank account charges for clients where the package account was mis-sold and benefits either of no use, duplicated or expensive.
Are banks allowed to charge overdrawn fees?
Banks can charge a fee for accounts going overdrawn but that fee must be fair and take into account your financial situation.
What fees do banks charge?
Banks charge a number of different fees from package account charges charged monthly for operating a specific account which can often be mis-sold through to charges for being overdrawn.
Can you get bank charges refunded?
Packaged accounts provided by banks can be mis-sold and the bank charges associated with those accounts can be  looked at being recovered
Why do banks charge monthly fees?
Banks charge monthly fees on their accounts in order to generate an income from current account holders who operate current accounts, where it is a profitable form of income for them.